ICOM ID-52e
Just bought it as used from my friend SV1LHZ. It looks in great condition. just keep reading the manual…
since May 2023
Kenwood TS-570D (SOLD!)
I got it yesterday used from eBay. Thought it was a good bargain. Works great and i will have it as an "outside" home rig.
since April 2022
ICOM IC-2730A (SOLD!)
Really simple V/U VV/UU. Value for money.
I got it from a friend who decided to leave VHF and UHF bands.I use it almost for Cross Band Repeater and as a low consumption unit.40 mA at standby mode makes a great battery friendly Rig!
since November 2020
ICOM IC-9700
The local store had it on SUPER SALE on Black Friday sales and here it is. I am planning to use it most for Digital (D-STAR). 1.2 GHz is a band that makes me curious. I have already bought a new antenna for SHF (see below)
since November 2019
YAESU FT-991a
A new rig in town!
After a long period a YAESU again in my shack. I will use it most for QSO's at 2m SSB and Digital.
since October 2019
XIEGU G90 – QRP HF TRANCEIVER
Xiegu G90 HF Amateur Radio Transceiver 20W SSB/CW/AM/FM 0.5-30MHz SDR Structure with Built-in Auto Antenna Tuner. I love this little monster 🙂
since October 2019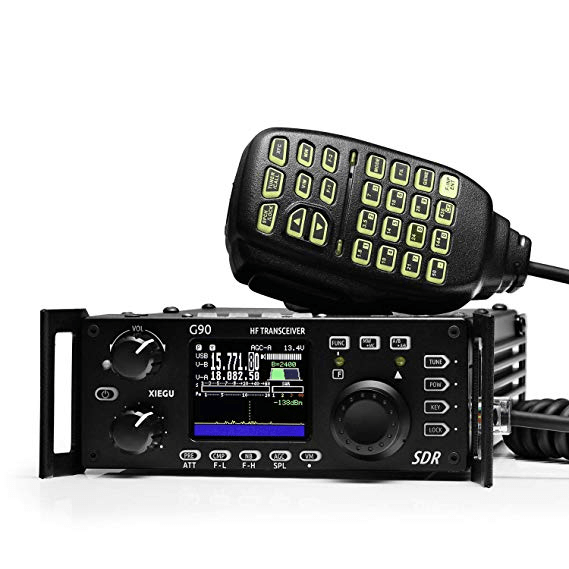 ICOM IC-7300
My latest HF Transceiver. New era for me! I am very pleased with this Rig. It is one of the best HF/6m tranceivers i have had until today. Almost everyday i operate FT8 and FT4 with this beauty.
since April 2019
ANYTONE – D878UV
My latest DMR. Works perfect! Best value for money. It keeps updating and today (Dec 2021) has gone levels up
since December 2018
DIAMOND GZV-4000
POWER SUPPLY 5 ~15 VDC, 40 Amp CONTINUOUS – Serves my needs perfectly for almost 16 years. All my equipment is connected through. Never had a problem. Every one year i open it and do a good cleaning from dust and is as new again. Perfect.
since August 2005
My collection of Handheld Radios (Radioddity GD-77(dmr), ICOM E91(Dstar), Alinco DJ-G7, Yaesu VX3 etc.+ AOR AR8200-MK3 Receiver
Small collection of good handhelds.
Most of them are already sold for newer models